GHG Labs: "The web loyalty system is ready to bring change to digital marketing"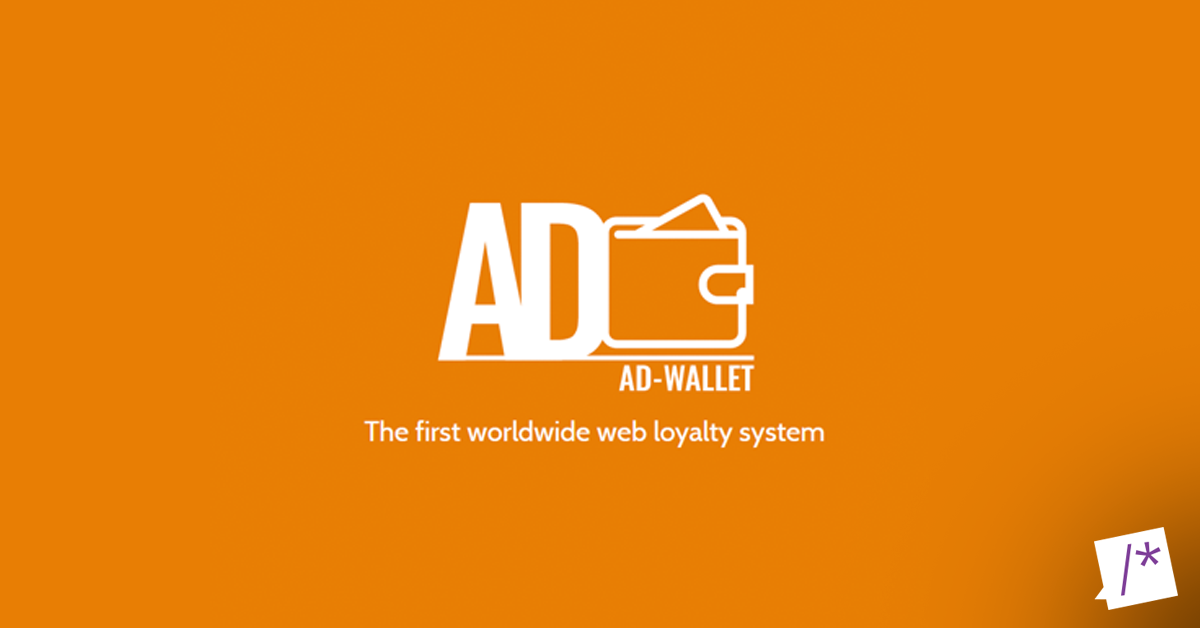 As some of you might remember, two months ago we introduced you to the first worldwide web loyalty system, which was created to deal with the users' rejection of digitals ads that are seen by them as irrelevant. In the meantime, we named it Ad-Wallet and managed to finalize our prototype.
What was left to do
One of the aspects we still had to focus on was the website's interface. This part was just as important as the rest, especially given that in this case, users deal with their own data, so its design has definitely to provide them a feeling of trust and safety. For instance, its initial main colours – dark gray with blue accents – had the opposite effect. Thus, we changed the colour scheme, focusing instead on a combination of orange and white which definitely did the trick, as you can see below: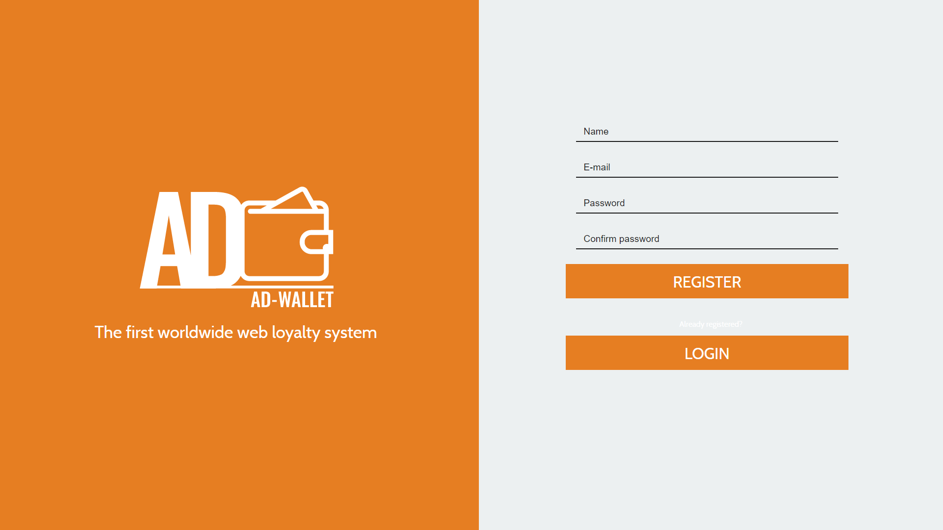 Image 1 - Ad-Wallet's menu
Concerning its functionality, users simply need to log in with their Facebook account which will allow us to retrieve their interests from the pages they like. However, it is also possible to manage this information, so if someone doesn't want to see ads about a specific subject, then he or she can remove that category from their Ad-Wallet account. This means of course that we're giving back the power of the user over his or hers own information.
Rewards are waiting for you
As we also explained on our previous post, this is only part of the solution for the problem the digital marketing world is faced with. In other words, we can deliver fine-tuned ads according to the user's preferences, but it's also important to ensure that they prompt some action, either that is seeing or clicking on ads. That's how we manage to make users loyal. In this way, we reward them with discounts from the brands on the ads they responded to. As you can see from the screenshot below, the user received discount 'stamps', that can then be later used at the moment of purchasing an item from those brands: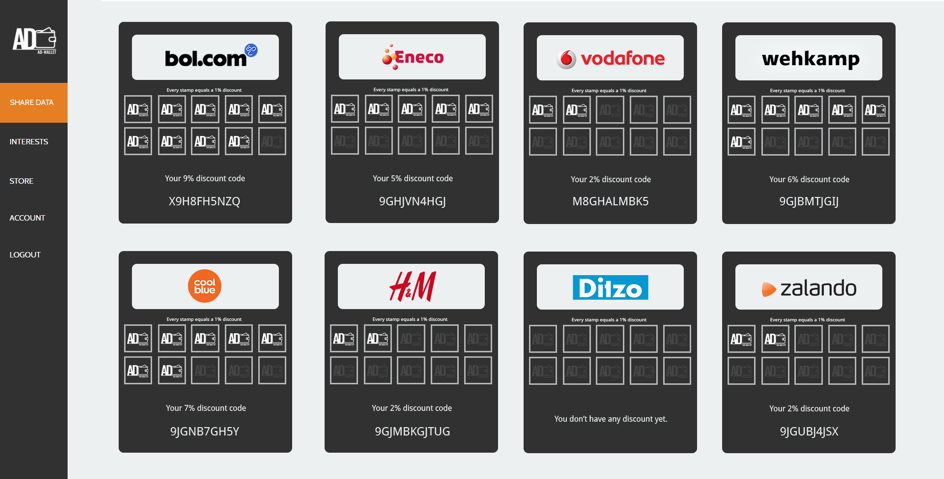 Reducing AdBlock's influence
It goes without saying that users have to turn off their AdBlock extension, in order to use our web loyalty system, which brings them more benefits than it might seem at first. For instance, we might see a decrease of the number of websites such as Forbes' that require turning off AdBlock in order to access them. But an important question still needs to be addressed: how will the relationship between Ad-Wallet and publishers function?
We believe that many drastic changes might end up having a negative effect, thus it is important that the process remains simple enough to be grasped and used accordingly by the professionals in this sector, in other words, that means mainly unaltered. However, this is an aspect of our concept that will still be further explored in the time to come.
Exchanging personal data, a growing trend
Naturally, we're not the only ones to see the potential of exchanging personal data in some way. Currently, there are already several startups pursuing a similar path. For instance, Datacoup gives you a certain amount of money according to the relevancy of your data, by simply connecting your apps to them. Pwr of you has a similar approach but they allow you also to look at the insights about your own personal data, in a Google Analytics fashion. Another example of this is People.io, a sort of more simplified version of Datacoup that seems to give you a greater control over the way your data is used.
This trend clearly tells us that re-empowering the user is definitely the way to go, but all of these services don't have the same positive effect as Ad-Wallet. They don't tackle AdBlock's perennity. They don't change digital ads for the better. This is part of Ad-Wallet's mission and this defining aspect shows how it sits apart from the rest.