Get more out of Facebook Messenger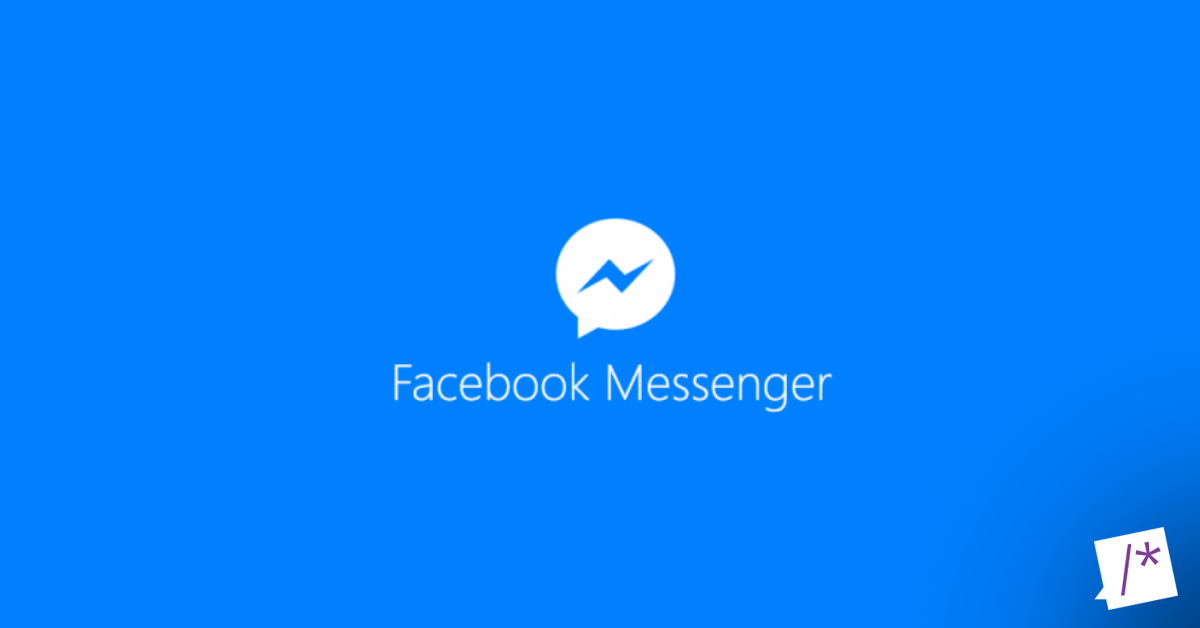 Answering questions and interacting with people on a Facebook business page was already possible. Now there are options which make this a lot easier, like automatic replies and the Messenger code and username. Do you already make use of these possibilities?
How to set up automatic replies in Facebook Messenger
You want people to get a reply asap, but you are not available at the moment. The Automatic replies feature is the solution with personalized messages. This functionality is available on desktop in 'settings' and choose 'messaging' when you have page admin permissions.

These are the available options:
Greetings
This functionality is an automatic greeting when people contact you for the very first time. In this automatically sent message, it's smart to display contact information, like a phone number or the opening hours. This way you can already provide valuable information in the initial message.

Instant replies
With this option, you can show people that you have received their message and the fact that you will reply asap.

Away message
When you are not available for instance in the evening, then choose this option. To do this, you first have to set your status to 'away' in your 'messages' tab. When someone messages you in the evening and you enabled this option it will not affect the response time of the business page.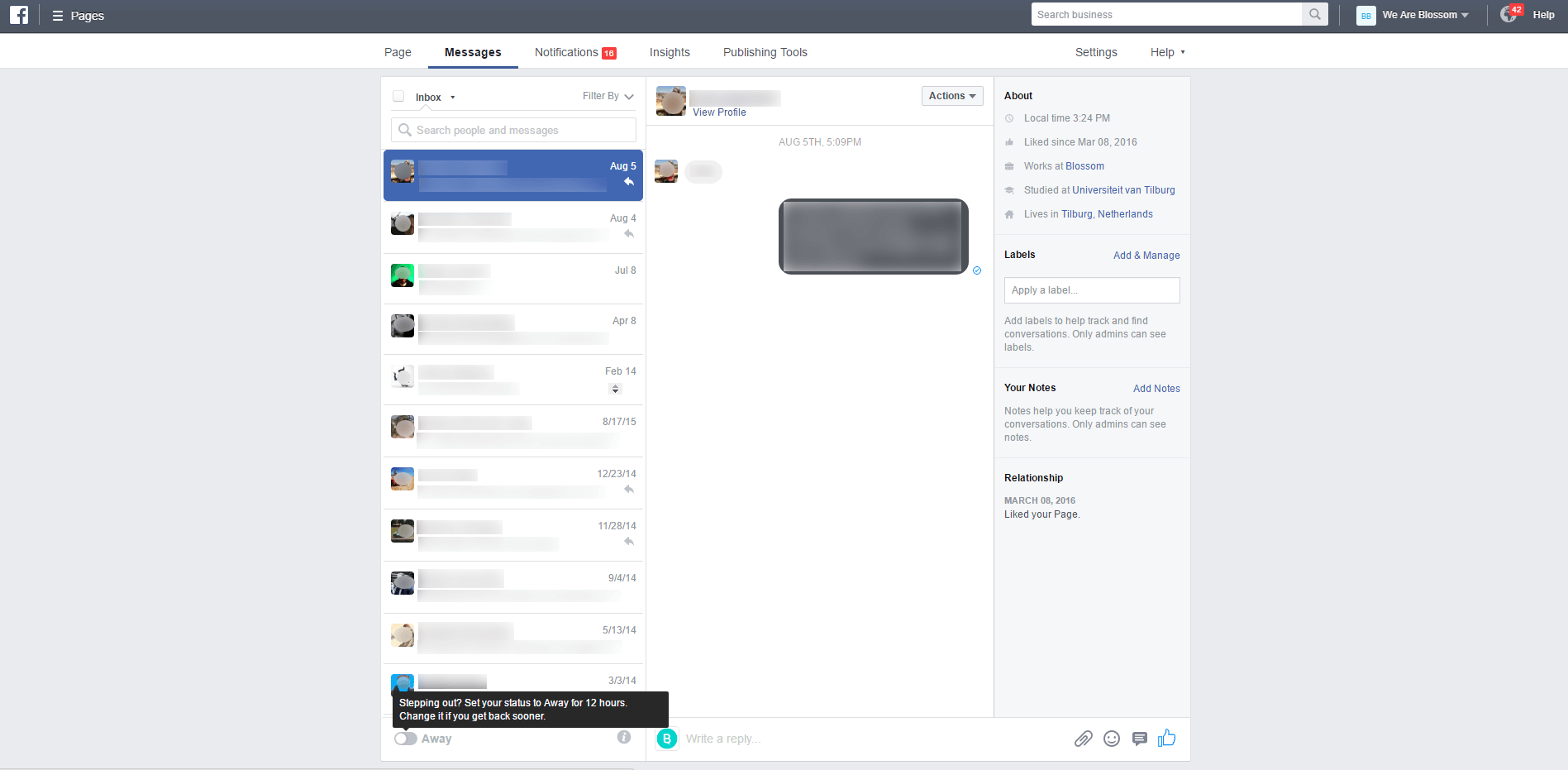 Then go to 'settings' again and choose 'messaging', to type your message that belongs to the 'away' status.

Messenger username
To make it easier for people to reach you, it's possible to display the username of the page in an email signature for example. The account name is the username, which begins with an @, it looks like this: @weareblossom. It's comparable with Twitter. You can find your account name on your Facebook business page.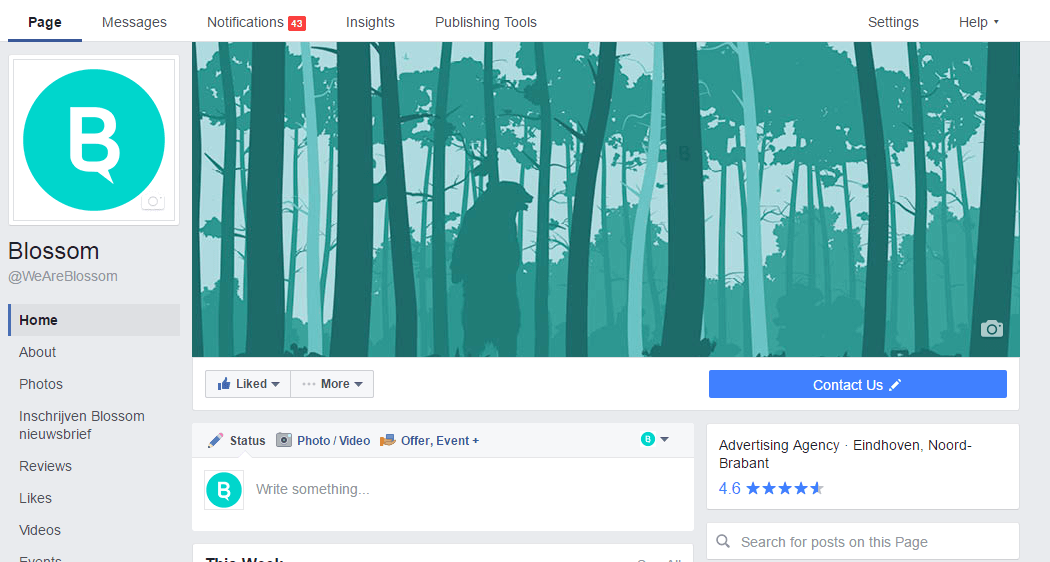 Messenger Code
The Messenger code is comparable with a link, only now people scan a code to start a conversation in Messenger. Share this code on business cards and people can contact you very easily.
To get this code, go to 'messages' tab on your desktop computer. At the bottom of the page, you can find the option to download the code.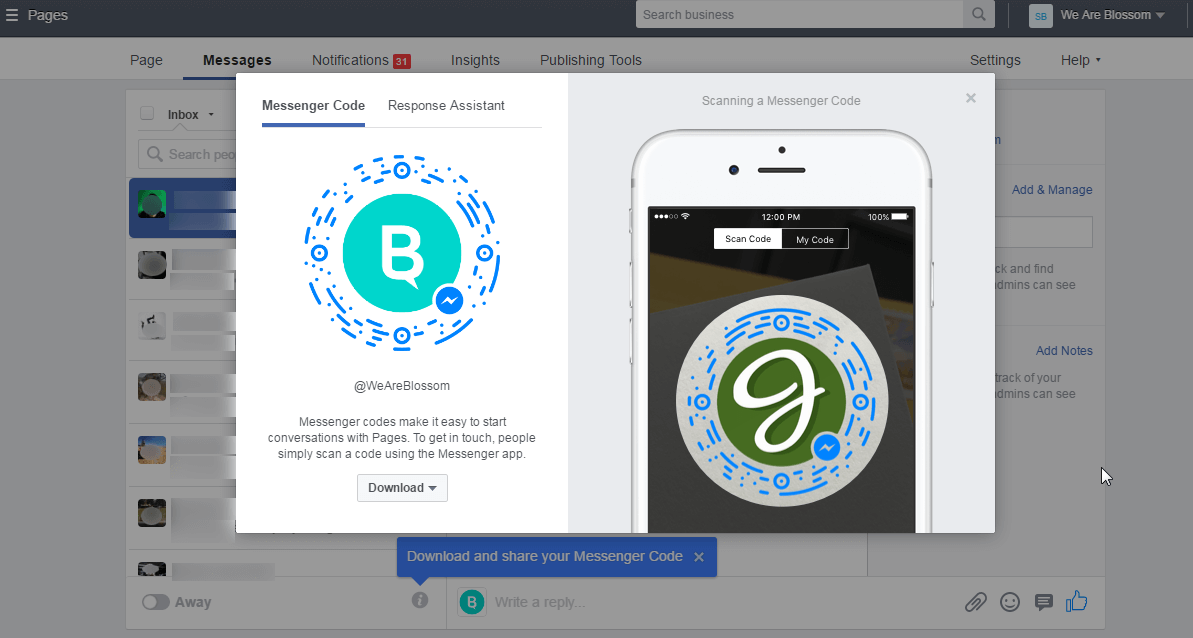 This is how it looks like when a consumer scans a Messenger code: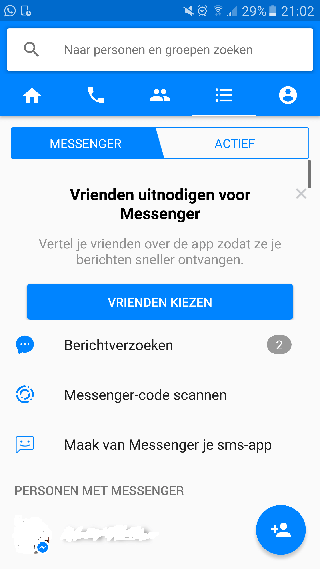 Now you know how to use Facebook Messenger's functionalities!